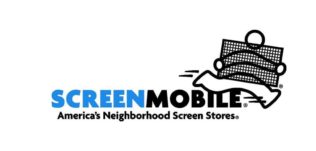 SERVICES PERFORMED
SEO/PPC/Social
ABOUT THE CLIENT
Screenmobile is a nationwide leader in screen doors, windows, porches, home screen repair and more. With more than 36 years in business and over 100 locations nationwide, Screenmobile is America's Neighborhood Screen Store.
PROBLEM
Screenmobile, a nationwide window & patio screening franchise, sought to grow their on site zip code searches and lead form submission for each location. With over 104 locations, our focus was to increase rankings for the corporate site, driving top of funnel traffic down to their zip code searches and lead form submissions.
HYPOTHESIS
While considerable attention had been paid to more traditional forms of marketing, a concentrated SEO campaign had never been attempted. Additionally, the proprietary CMS their site was built on provided its own unique challenges. We decided to start with a comprehensive on-site audit, allowing the insights developed here to drive our on-site recommendations, which we would then implement. After shoring up their on-site signals, we would move our focus to an ongoing link building campaign aimed at strengthening their back link profile with quality, relevant sites, aiming for anything with a domain authority of 30 or higher.
RESULTS
By all indications and measurements, we achieved universal success. Overall site traffic is up over 20% YOY, with an increase of 25% for May 2016 YOY. While overall traffic is nice, the growth in on-site zip code searches was a more telling indication of success with 150.8% increase in on-site sizp code searches. Additonally, we saw an increase of lead form submissions for the month of May grow from just over 530 in 2015 to over 2050 in May of 2016, 287% increase in lead form submissions.